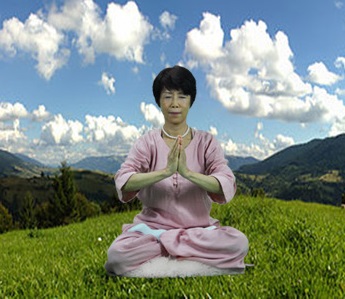 Posted by taichi
On March 11, 2019
0
Breathing is natural physiological function that we do not need to do anything special to maintain breathing.
People can live without food for a month and can survive in desert for 3 days without water.  However, people will die within 5 minutes without breathing. Therefore, breathing is the basic requirement of our survival.
Breathing is coherent to our life and exercise the abdomen breath to systematize our body system in order. The breathing rhythm is natural physiological state of harmony with the principles of yin and yang exchange along with our physical movement to achieve the highest enjoyment of happy living (Mind, body and spirit).
When practise Tai Chi or Qigong, practitioners are required to concentrate on  phenomena of breathing. Allow the abdominal breathing massages all our internal organs, and we train people to use breathing skills to target particular sickness.
Through our mind concentration, it guides chi to heal the injury part or sickness of our body.  In Traditional Chinese Medicine it is called: drinking Chi.
I kept on training my student, how to dealing with pain. Our body senses us once there is pain, we should pay attention to what our body is talking about.   E.g.  if your body has sent you the signal that your shoulder is stiff.  You must communicate with your shoulder.  Correct the posture from your spine, lift up your head and action on it straight away.  Therefore not allow the the blockage keep on going to damage you further.
Sadly a lot of my students come to me till the joints of spine totally blocked.   In that case, you have suffering much longer time for the rehabilitation than those who cares about their body, communicate and action on it.
We have had 3 stage of training:
Initially body profile training. Once you have had a good habit of keep yourself in a pleasant body profile, your spine is upright and chi is flowing through your spine. Your should not have stiff shoulder at all.
Breathing skill is the foundation for survival, it is also life or death to master Tai Chi or Qigong skills.
Spiritual touch, once the regulation of abdominal breathing is happening, the practitioner will enjoy the life in happy living.
Practice Tai Chi slowly will allow your mind guide your breathing to approach every cell of your body.  The abdominal breathing will help spirit, body and mind to calm and stress free for happy living.